Rubbish Clearance
With over 40 years collective experience in Corporate clearances we are able to offer a professional, efficient solution for the disposal of assets in the office, factory and retail sector.
All the Rubbish cleared is taken to facilities with the highest rates of success in recycling. We also make sure our waste disposal service complies with all current legislation and supply you with all relevant documentation, including waste transfer notices. We can also make sure confidential or sensitive waste, such as documents or branded items are destroyed.
We work with various leaders in the recycling industry to ensure that your equipment is recycled at the most cost effective level.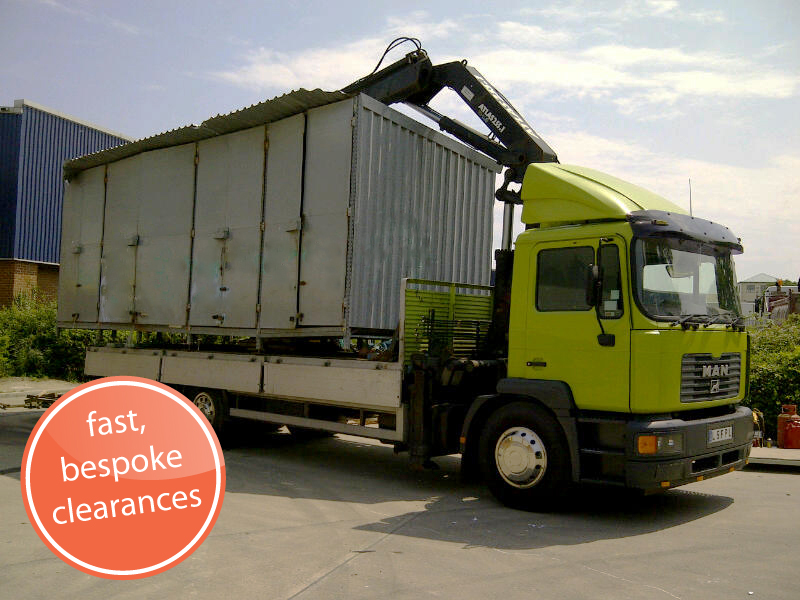 TESTIMONIALS
"Thank you all for the excellent service you provided for us last Friday. The men worked so hard and were cheerful and polite, despite the filthy weather conditions! I will have no hesitation in recommending Clear-it.net and wish you all the very best for the future."
MA
"Guys, I just wanted to say how impressed I was with Clear-it.net who cleared my clients's old office last weekend. The team were on time, very pleasant to deal with, and thoroughly professional. It made what was potentially a very stressful day very easy. Thanks very much."
DG
We commit to recycle and reuse wherever possible
Both individually and collectively we all have a part to play in helping to protect and minimise our impact on the environment. At Clear-it.net we are committed to ensuring that we have environmentally sensitive policies and best practice procedures throughout all aspects of our business.
We comply with and where possible exceed the requirements of environmental legislation, continually seek to improve our environmental performance and integrate environmental considerations into business, decision making and other daily activities.